Secrets for Finding People's Information
Everyone has their secrets, some of which are quite innocuous. Maybe someone has 40 pounds of tea in their bedroom and they don't talk about it because they find it embarrassing that they have so much tea in their possession, or maybe a tough guy enjoys gardening but doesn't tell anyone because it would mess with their tough-guy image. On the other hand, some people have much darker secrets that are soaked in blood. Knowing the best sites for finding people's information can help you determine if the person you're speaking to is the type with a harmless secret or with a much darker secret. In turn, this information can help you ensure that you make choices that keep you safe.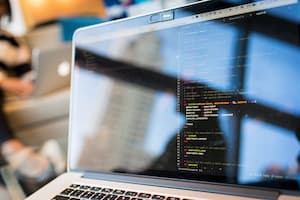 Using Avenues Provided by the Government
Before we even start this section, it's worth noting that this method is very flawed. Essentially, in a lot of cases, you can check through county court and sheriff's departments' websites to find records. This method is flawed for several reasons, the first being that you have to manually search and compile the information yourself. These databases don't provide the information you're looking for in neat packets, it's scattered all over the place.
The second issue arises with the fact that no county connects its database to another. So if you need to check multiple counties, you have to repeat the process over and over until you've looked everywhere you need to. If you don't know every county you need to check, the fact that these databases aren't connected brings up even bigger problems for you
The final issue, and arguably the most glaring one, is that not every county can afford to put up these databases. Large counties often have the resources to keep this kind of database running, but smaller counties typically put their resources towards more critical functions. That being said, if you have some time to kill and only need to search in large counties, this method may work just fine for you.
Using Online Background Check Services
As the internet has grown so has the online background check industry. There are many of these companies around and can help you find all the information you need in a fraction of the time. These companies search through thousands of public records databases simultaneously, allowing you to instantly get the information you seek. Unlike checking through government databases, these services provide your search results in a neat package. This usually includes things like address, contact information, criminal record, arrest record, court records, driving history, active warrants, and more, depending on what's available. This information is the best option for people that need to search a lot of places, or just for people that don't have a lot of time in general.
Using Background Checks to Stay Safe
Many people use online background check services every day to be sure that they have information about potential threats in their lives. Whether it's someone they met on the internet, a neighbor, or even someone they go to church with. Knowing if someone in your life has dark secrets in their past can help you be sure that you can steer clear of danger. The internet has revolutionized information accessibility, and thanks to that you can now find the answers to all of your questions in a single sitting.
SpyFly provides consumers affordable, immediate access to public record information. Federal laws prohibit businesses from using SpyFly's service to make decisions about employment, insurance, consumer credit, tenant screening, or for any other purpose subject to the Fair Credit Reporting Act, 15 USC 1681 et seq.
Reverse Phone Lookups with SpyFly
Spyfly has been a part of the information industry for quite some time. You can find all kinds of truths about people just by running a simple background check. Another powerful search tool that integrates flawlessly with the searches is the reverse phone number utility. Get information about anybody in the United States within minutes. See for yourself and visit SpyFly right now.
Visit SpyFly